About Bee Brave
Bee Brave is more than just a few events throughout the year to raise money for local breast cancer research.
Throughout the last 15 years, it has grown to become a community of like-minded individuals who are passionate about raising breast cancer awareness, supporting fighters and honoring those whose battle has ended. Bee Brave is a haven of hope for those who need it, a home in which to share their courageous stories, as well as a place to celebrate the victories and triumphs over breast cancer.
Featured Event
2023 Bee Brave 5K Run and Walk
Join us on Oct. 7 for the annual Bee Brave 5K Run and Walk!
What makes Bee Brave unique?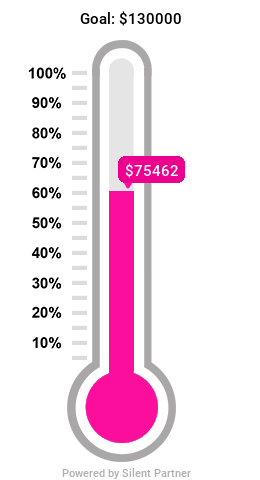 Brave is different because 100% of the money raised stays in Grand Rapids, Michigan! But that's not all:
100% of Bee Brave events are organized by volunteers and supported by local business sponsors who are dedicated to finding a cure.
100% of race registration goes directly to breast cancer research at Van Andel Institute.
Since 2016, Bee Brave has raised more than $590,000 to support breakthrough breast cancer research in the lab of Dr. Matt Steensma at Van Andel Institute in Grand Rapids. That simply would not have been possible without the support of our local business sponsors and the volunteers who give countless hours to this cause. None of Bee Brave's incredible volunteer organizers receive a paycheck from the organization, because they would rather see every single dollar be used for research!
Bee Brave is proud to partner with Van Andel Institute Purple Community, VAI's grassroots community awareness and fundraising program that connects individuals, schools, teams and businesses to the resources needed to join the fight against cancer and neurodegenerative diseases like Parkinson's. Individualized tools and customized assistance are available to create events and programs that help raise funds for biomedical research at the Institute. When you fundraise through VAI Purple Community, your efforts go further. Thanks to a generous endowment from Jay and Betty Van Andel, every dollar of every donation goes directly to the cause.
Volunteer for Bee Brave
We NEED YOU! We will need upwards of 25 more volunteers this year. It would also be helpful if you all could use the philosophy, "Each one, Reach one," and invite a reliable friend to join in you volunteering. We will need upwards of 25 more volunteers this year. We are praying that you can make it and consider asking a friend or two to join you!
Our volunteers are VERY important to the success of our events, so we are excited that you are looking at this information while you consider joining the team of volunteers.
To get more information on volunteer opportunities for our events throughout the year, contact us at [email protected].
Questions?
To contact us regarding the Bee Brave 5K Run/Walk:
Email: [email protected]
Phone: 616.893.1798
Mail: Bee Brave 5K Run/Walk 4800 Broadmoor Ave. SE